Well, it seems as though I have a lot of catching up to do on here! May is such a busy month for us.
Sydney had her 1st Communion on May 4th. She was just beautiful! Right after she received communion, she got very pale, sweaty, and nauseous! Hmmm....wonder what that meant?! Nerves, perhaps? Can you imagine her on her wedding day??!!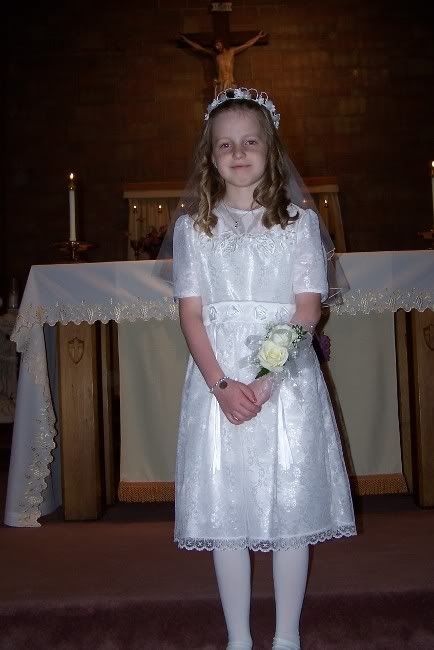 On Friday, May 16th, Rianna's class entertained the parents with a Patriotic Play. They also sang songs about what they've learned throughout the school year. Some even in Spanish, and many in sign language! I cannot imagine how much work it takes for Mrs. Jump to coordinate this wonderful little afternoon!
Since Sydney's 8th Birthday was on the 17th, (Saturday) we decided to let her have her very first slumber party (Friday night)! It was lots of work, but really fun! The girls made their own fuzzy flip flops! I think I have a Hannah Montana hangover, LOL!